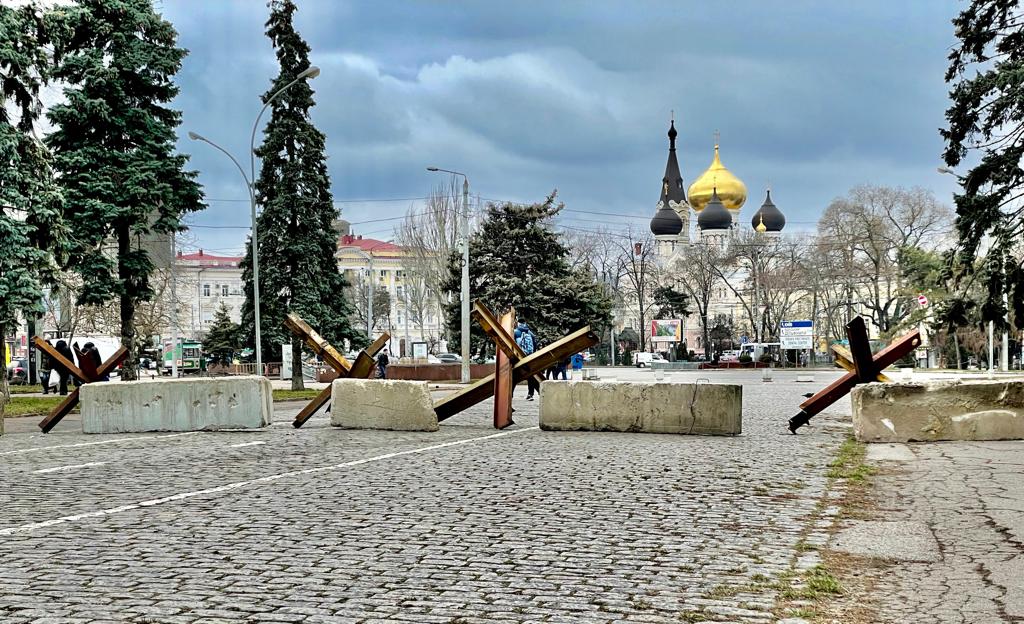 Russian troops do not abandon attempts to capture Ukrainian cities. The Ukrainian army and territorial defense units put up stubborn resistance. Western countries and international organizations are tightening sanctions against Russia.
Martial law in Ukraine has been extended until April 25.
ODESSA
Many Odesans, despite the tense situation, remain in the city.
For example, an orphanage takes care of 90 children, including infants, and 18 of them have various forms of severe disability.
These kids need oxygen to survive, and they need breathing support systems. There are offers of help from abroad, who are ready to meet children only at the border. But these children cannot be taken out by train or car. And you can't leave them.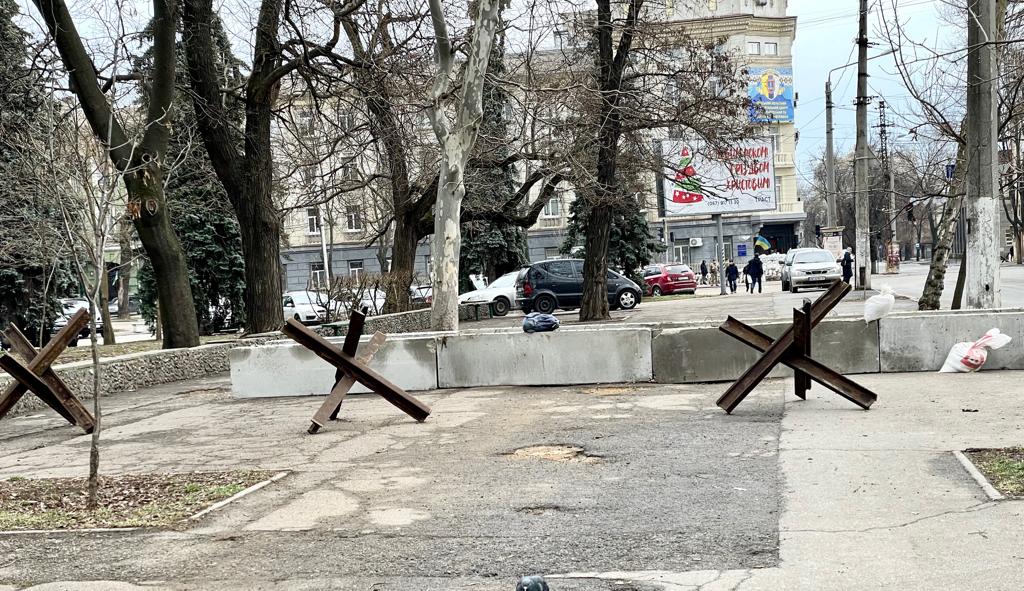 ZAPORIZHIA
Russian troops seized the Zaporizhzhya nuclear power plant - the largest in Europe - and took control of its personnel and management. Russia's actions concerning Ukrainian nuclear facilities are highly reckless and dangerous. The shelling of the Zaporizhzhia atomic power plant calls into question the atomic safety not only of Ukraine. As a result, nuclear power units may be damaged, resulting in the release of radiation, which can lead to catastrophic consequences for the whole world.
Both the Chernobyl nuclear power plant and the Zaporizhzhia nuclear power plant are currently under the control of Russian forces but are being operated by Ukrainian personnel under conditions that the International Atomic Energy Agency has determined to threaten the safety of the facilities.


MARIUPOL
Of particular concern is the situation in the port city of Mariupol in southeastern Ukraine. The town was practically destroyed as a result of Russian aggression, and thousands of civilians were killed. There are constant street fights in the city. Many residents of Mariupol who were unable to evacuate are deprived of food, water, electricity, and medical care.

KHARKIV
Every day Kharkiv and the region are under shelling - a hundred bombs and shells fall on the city. In the city, the occupiers destroyed almost 1,000 residential buildings in Kharkiv.


KYIV
The capital is also under rocket attack. As a result of one of them, the new Retroville shopping center was destroyed, and windows in nearby residential buildings and cars parked nearby were damaged. Eight people died.
HEALTH SITUATION
The war in Ukraine has had dire health consequences that will be felt for many years and even decades. Many hospitals, water supply, and sanitation systems have been destroyed in the country. The Russian aggressors have destroyed 40 medical facilities, resulting in doctors and patients having died or being injured and fired on emergency medical aid vehicles.
Many residents of Ukraine have lost medical care and medicines. People with cardiovascular disease, cancer, diabetes, HIV, and tuberculosis were at the most significant risk.


HELP UKRAINE!
As we all follow developments in the news, you may be wondering what you can do to help.
Do you want to help Ukrainian civilians affected by the war?
The most affected cities and regions are surviving thanks to humanitarian activity.
Now on the Internet, there are many announcements about raising funds and things for people affected by the invasion of Russian troops in Ukraine. But often, there are no guarantees that money and humanitarian aid will reach those who need them.

REVA Foundation is worth trusting!
REVA Foundation Limited (USA) is a non-profit organization founded in 2006 by the famous Odessa designer and sculptor Mikhail Reva https://en.wikipedia.org/wiki/Mikhail_Reva. T
he Foundation helps people right now in the war zone in Ukraine, including Odessa residents.
The organization works honestly and transparently.

Each of your donations, each dollar transferred to the organization, will restore the infrastructure necessary for life and provide medicines, protective equipment, food, clothing, and hygiene products.
Your donations and contributions to the Reva Foundation are tax-deductible.

The Ukrainians are very determined to defeat the Russian aggressors. But for this, they need your support.
The result for everyone who donates funds is a significant contribution to saving lives and supporting those who need help.
Together we can do our best to help people in Ukraine.

REVA Foundation offers those who wish to help Ukraine a straightforward and understandable scheme:
- Customer Odessa (Charity Foundation).
- Sender (Romanian Charitable Foundation).
- Supplier in Europe (will issue an invoice).
- Coordinator of the REVA Foundation.

You can pay directly to the supplier for a specific product and get a full report of where the goods were delivered and how they were distributed.
OR
Transfer to REVA FOUNDATION account and receive a report on the delivery and distribution of cargo + Tax credit
REVA Foundation is authorized by HUMANITARIAN HEADQUARTER AT THE ODESSA REGIONAL MILITARY ADMINISTRATION covering Odessa & Mykolaiv regions.

USA: https://revafoundation.com/news

Mikhail Reva, Sculptor / the Founder of REVA Foundation: https://en.wikipedia.org/wiki/Mikhail_Reva
Ukraine: http://monstrov.org/
——————————
Wire transfer from USA (in USD):
Account holder: REVA Foundation Limited
Account number: 9600003052598248
Bank: Evolve Bank and Trust
Routing number (ABA): 084009519
Bank Address: 6070 Poplar Ave Suite 200, Memphis TN 38119, United States
RE: Donation Support UKRAINE
——————————
Wire transfer outside of USA (in USD):
Account holder: REVA Foundation Limited
Account number: 822000362331
Bank: Community Federal Savings Bank
Bank Adrress: 89-16 Jamaica Ave, Woodhaven NY 11421, United States
SWIFT/BIC: CMFGUS33
RE: Donation Support UKRAINE
——————————-
Wire transfer from Europe (in EURO):
Account holder: REVA Foundation Limited
IBAN: BE44 9672 7281 0745
Account #: 2728107
Bank: TRANSFERWISE EUROPE SA NV
BIC:TRWIBEB1XXX
Bank Address: Avenue Louise 54, Room S52, Brussels 1050, Belgium
RE: Donation Support UKRAINE
——————————-
by PayPal or Visa/Mastercard (USD):
https://www.paypal.com/donate/?hosted_button_id=E2GBFXBN7LKGU
RE: Donation Support UKRAINE
——————————-
by PayPal or Visa/Mastercard (EURO):
https://www.paypal.com/donate/?hosted_button_id=S7...
RE: Donation Support UKRAINE
——————————-
For further inquiries: RevaFoundation1@gmail.com