The movement of defending childhood gained an international status due to its proliferation in the late 1940s. The consequences of World War II were highly evident at that point: millions of people lost their lives, the economies of thousands of cities collapsed, crowds of hungry children ended up running around on the streets… At this critical moment, in November 1949, an assembly of the Women's International Democratic Federation was held in Paris, where a proposition was put forth to establish a new holiday. Without further ado, the new holiday has been created, and in June 1950, Children's Day was already celebrated in 51 countries!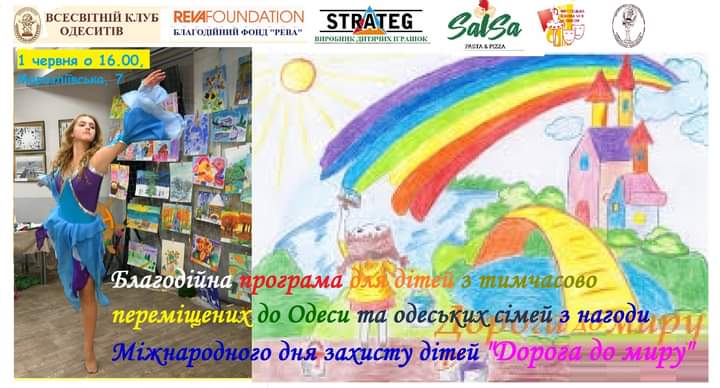 However, young Ukrainians have recently faced irregular COVID-19 lockdowns and now are witnessing the war, lack of human interaction, little joy and delighted laughter. The cruel war has affected untouchable happiness of childhood.
The nonprofit organisation Reva Foundation welcomes the opportunity to support the initiative of the World-Wide Club of Odessites to make annually a real holiday for children.
One of the priorities of Reva Foundation is to teach, promote and support talented youth. It's not much of a secret that every second young Odessite is prodigy - musicians, artists, dancers, poets, writers.
---
(video in the Ukranian & Russian languages)