No one believed in a full-scale war. No one believed that Ukraine would hold out for more than 72 hours. Everyone was in shock and filled with foreboding. Is it possible that when the guns roar, the muses are silent?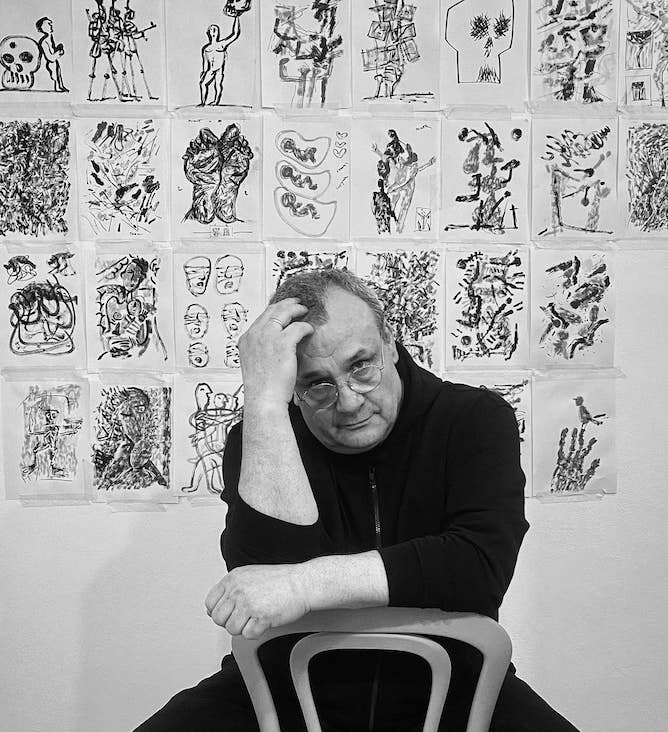 On the first weeks of the war, those of us who had been the volunteers of the foundation, realized that we could use the existing structure of our organization to help Odessa and help Ukraine. While the air raid sirens howled, the first announcement was being recorded, the script was being written, the video was being edited, and at the same time PayPal was being tested with friends from around the world. As soon as we posted the video on Facebook, we began receiving requests for humanitarian assistance, from various units of the Armed Forces of Ukraine and from individuals who wanted to help Ukraine and its defenders.

In addition, we started getting phone calls from friends and strangers in Poland, the Czech Republic, Germany, France, America, Canada, Brazil, and Mexico. There was a feeling that the entire civilized world had sided with Ukraine.
From the first weeks of the war, we decided to focus on supplying highly needed medicine for civilians and individual first-aid kits, or IFAKs, for military personnel. We soon realized that there was a huge shortage and confusion about what exactly should be included in those kits. As it turned out, what goes into different IFAKs varies greatly, and so does the price. Many volunteers around the world rushed to buy turnstiles, "Israeli bandages", occlusive bandages, Celox and similar specific products. Unfortunately, most of them did not have a clear understanding of what any of that equipment was or what it was intended for. The subtleties of differences between different models from different manufacturers and, most importantly, the military did not know how to use most of it.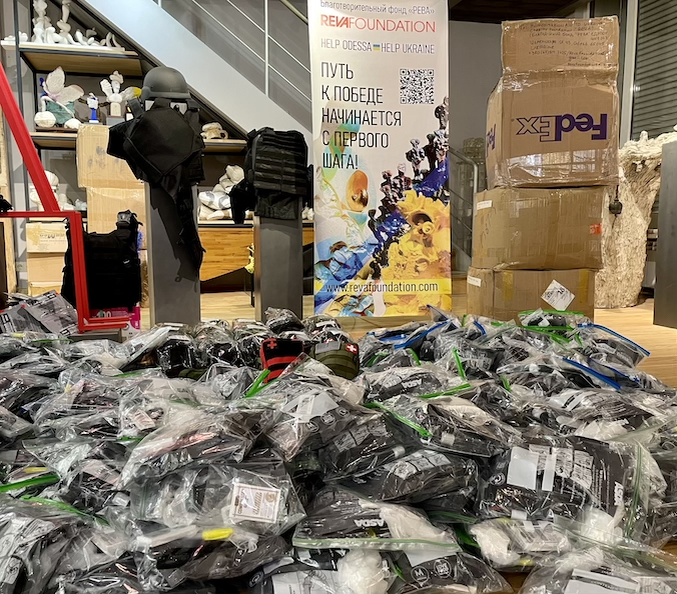 Turning to our ambulance doctors, paramedics, and other medical professionals for advice, we heard a lot of contradictory opinions, and concluded that it was necessary to find highly qualified specialists with practical experience in using tactical first-aid kits in the world's "hot spots".

Some of our fellow Odessites living San Diego, USA introduced us to an instructor with the highest level of knowledge in tactical medicine, who clearly explained all the specifics and nuisances. We realized that it made no sense to give out something that people were unfamiliar with and had no practical skills in using.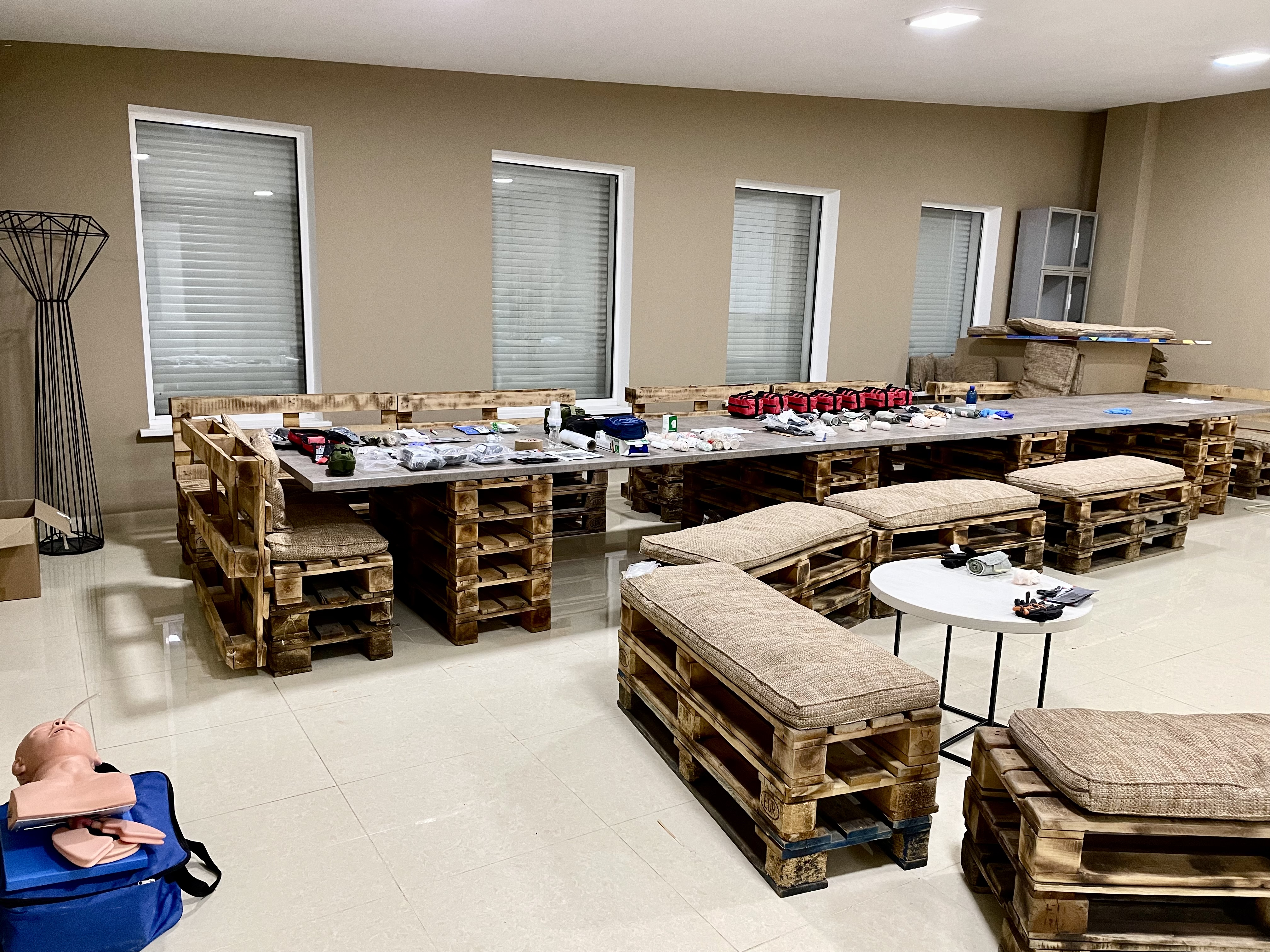 In addition to supplying the kits, we had to arrange training with an overseas instructor in a foreign language. By chance, the chief instructor, and our group of volunteers, who were training in first aid at the military department of the Polytechnic University, were joined by several more veterans who had participated in military operations in various Middle East conflicts. After learning about our goals and objectives, these guys immediately came to our city as volunteers.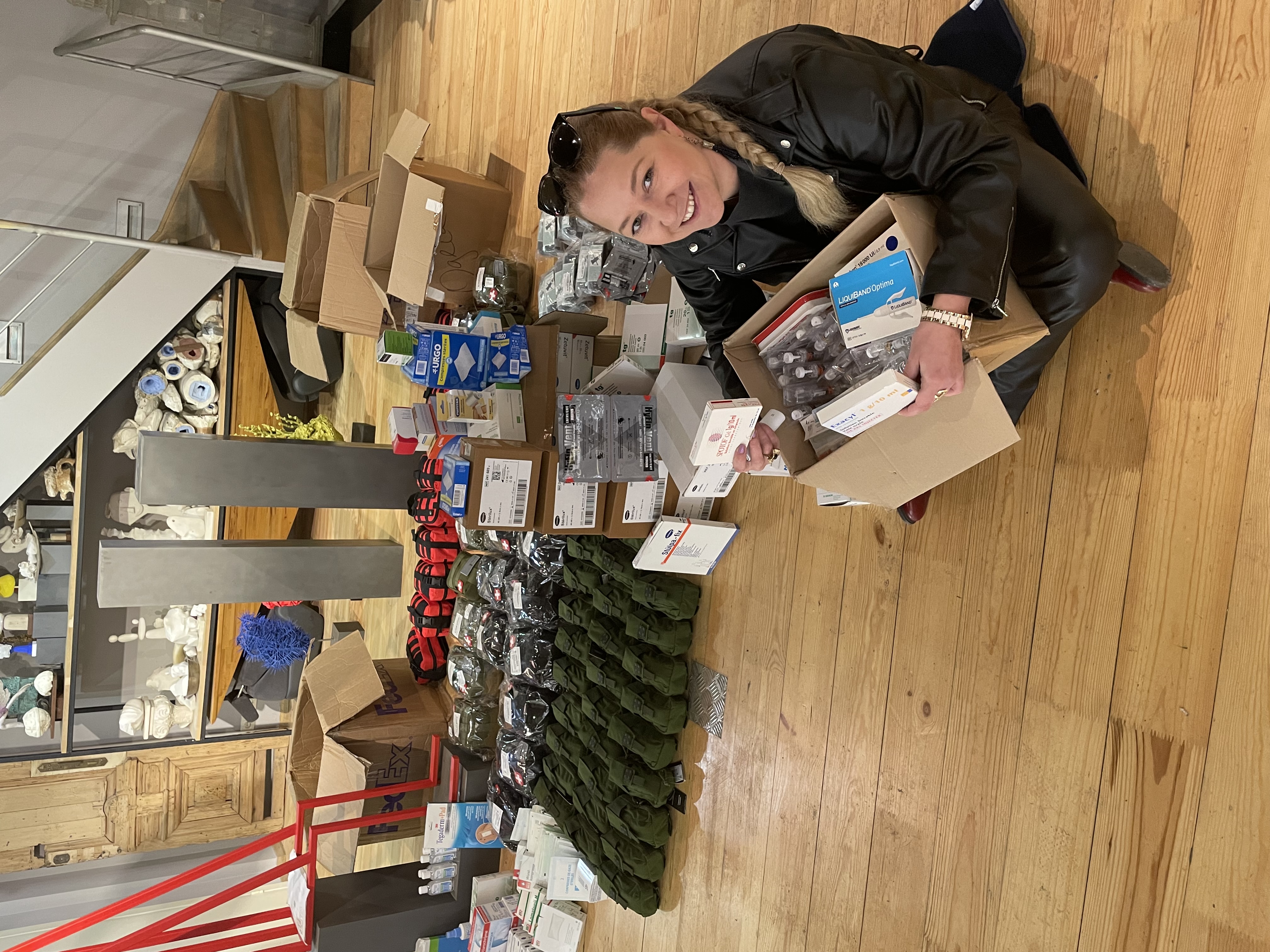 Today we have gap in combat medical care training between good intentions and reality. There are many well intentioned people who want to help and sincerely believe that they can become trained combat medics in a very short time and there is a lot of room for improvisation with home-made torniquets, kits, self-created techniques etc. Many of these volunteers join not for profits central to collecting medical supplies or delivering medical care to Ukrainian troops. At the same time, even very experienced doctors are not always prepared to save lives in combat conditions. The task of a combat medic is to keep a person alive before he or she reaches professional doctors. To achieve this goal, one needs to be prepared for the unexpected, to have experience in providing first aid in the field and evacuating the wounded. A trained combat medic must be both a soldier and a psychologist. It is the current mission of Reva foundation to close this gap, to provide a training that will enable volunteers without medical experience or doctors to become a qualified combat medic, fully equipped with the right tools for the job.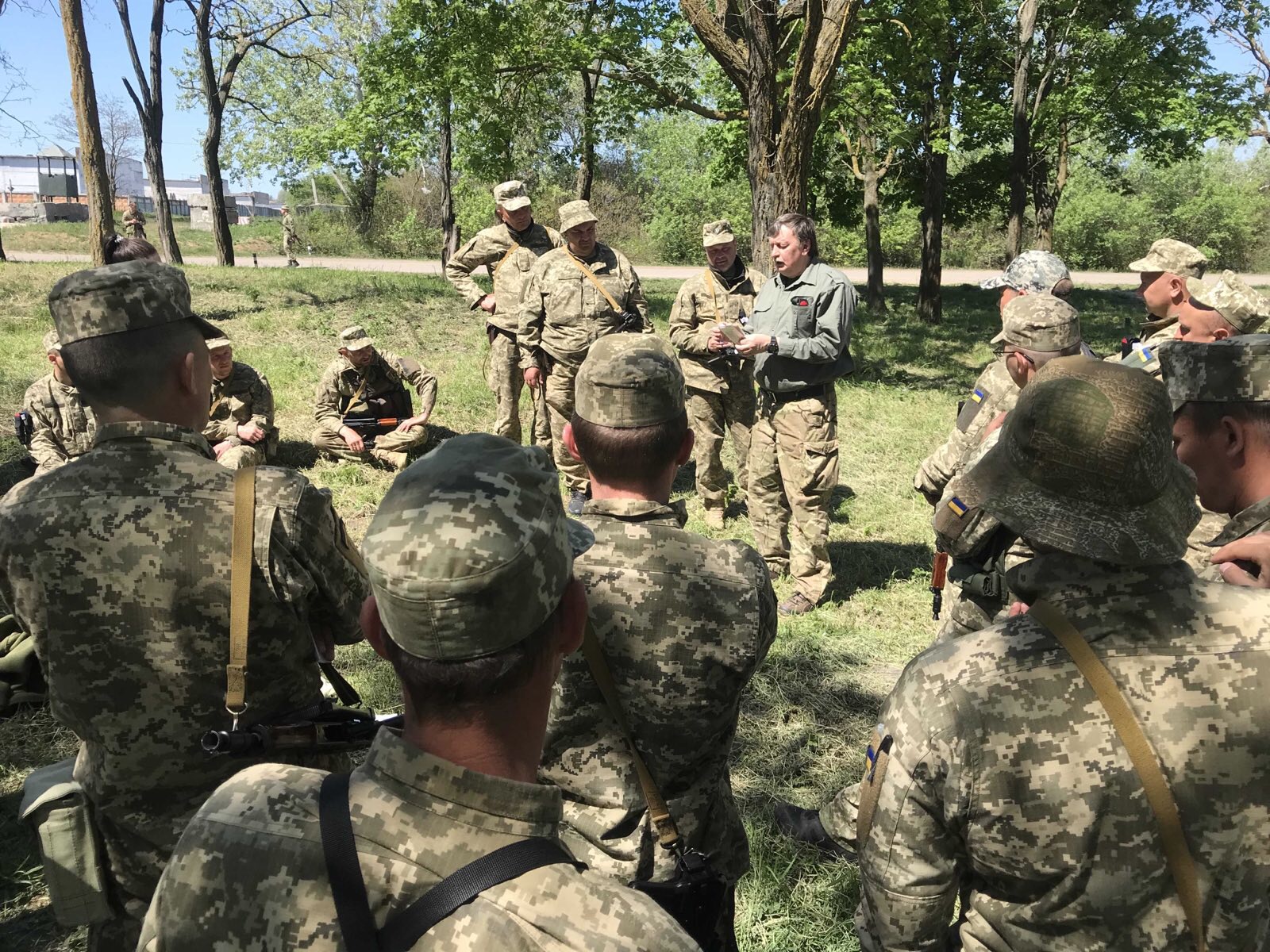 REVA Foundation was able to coordinate the purchase and distribution of IFAKs and provide practical training on their use in Odessa. We managed to provide training to more than 100 people and some of them became volunteer instructors and have already independently trained more than 700 servicemen from various army units in southern Ukraine. During this period, all the people who completed our training received the IFAKs and tourniquets for stopping heavy bleeding.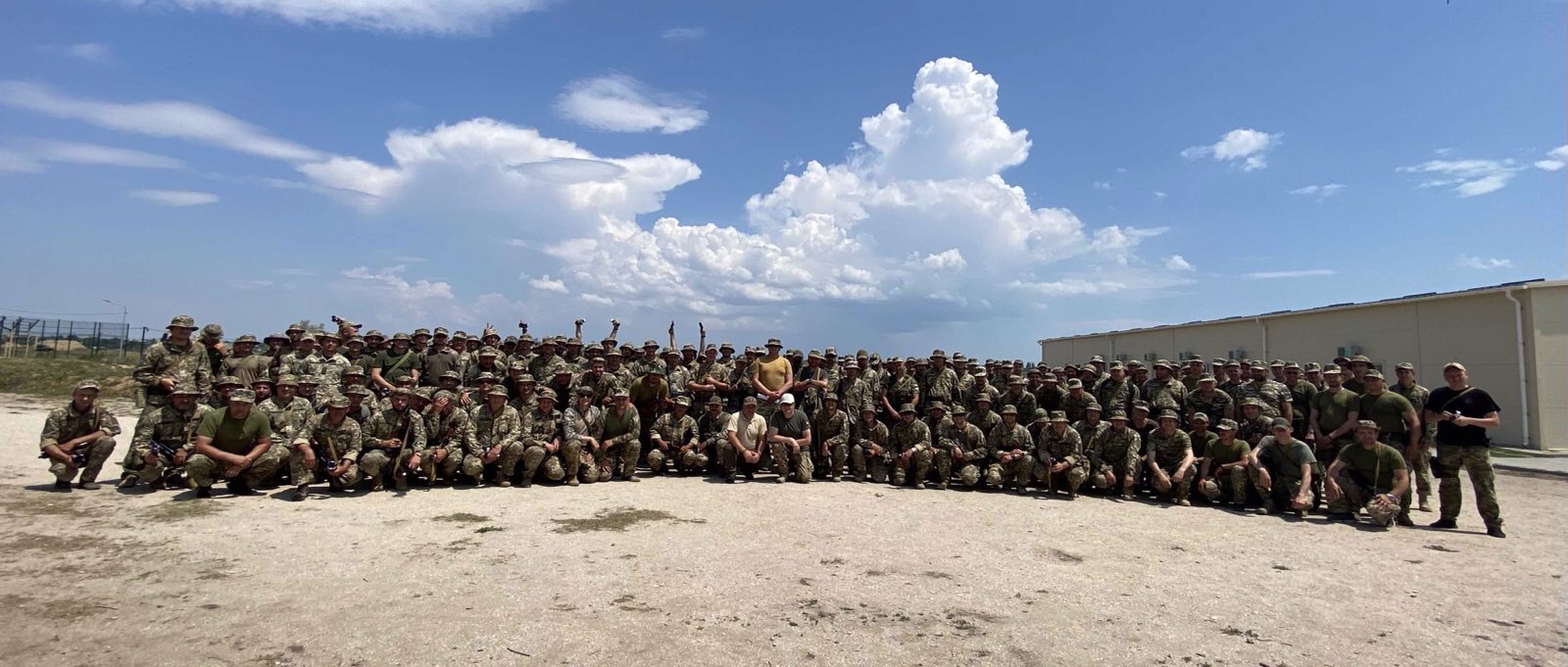 We need your help to continue acquiring first aid kits and continuing to train civilians and the military personnel in tactical emergency medical care.